Alongside the IAA Mobility in Munich, Global Energy Solutions held an event on 6th September on the global challenges in the field of energy and climate and possible contributions to solutions by the industry. The event was hosted by Linde GmbH. Among others, the Federal Minister for Economic Cooperation and Development, Dr. Gerd Müller, was present. Participating companies and organisations: Aramco Overseas Company, H2 Global, Linde GmbH, Obrist Powertrain GmbH, Robert Bosch GmbH, Stiftung Allianz für Entwicklung und Klima, thyssenkrupp AG, vbw – Vereinigung der Bayrischen Wirtschaft, VDMA – Verband Deutscher Maschinen- und Anlagenbau, ZF Friedrichshafen AG.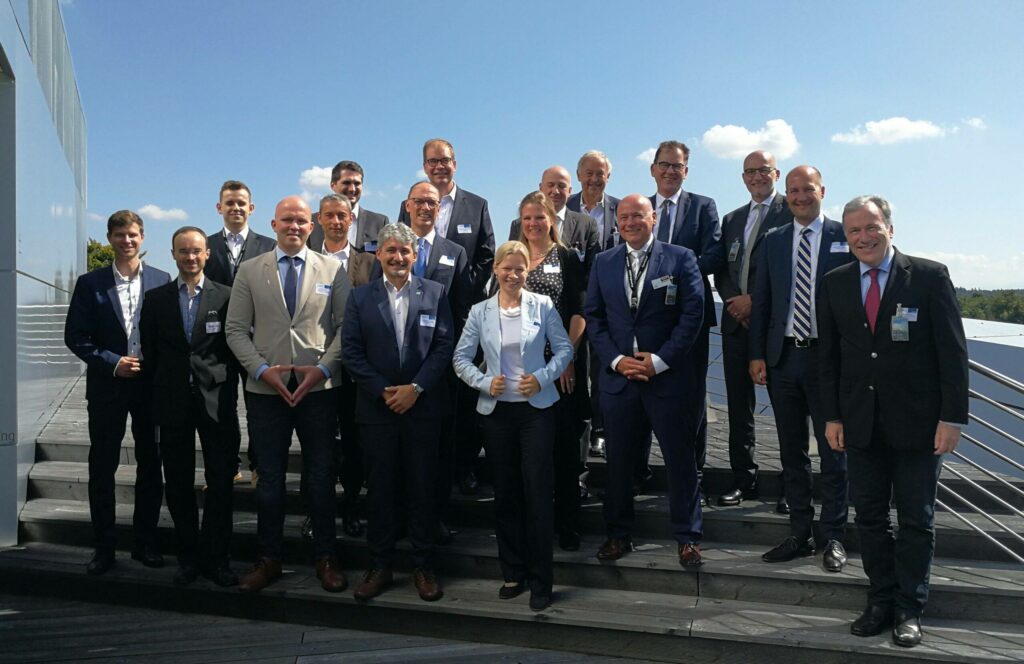 Another Global Energy Solutions event took place on 15th September alongside alongside the Automechanika in Frankfurt. The question here was also what the industry can do to help with international climate protection and to get a sustainable energy transition underway. Present were:
Dr. R. Stahlschmidt (CAC Chemnitz), P. Sonntag (EDL Anlagenbau), A. Mathuren (FuelsEurope), P. Müller-Baum (VDMA), Prof. Dr. G. Ruß (Hochschule Darmstadt), H.-P. Messmer (MessmerPartners), Prof. Dr. Dr. Dr. h.c. F. J. Radermacher, C. von Branconi, Dr. T. Orthen (Global Energy Solutions), M. Braun (Aramco Overseas Company), S. Frank (Mission Hydrogen), M. Breuer, Svenja Kley (ZDK), P. von Westerholt (MesseFrankfurt).
China does not want to build any new coal-fired power plants abroad in the future. This was announced by Chinese President Xi Jinping in a speech to the UN General Assembly in New York. "China will provide more support to other developing countries in developing green and low-carbon energy and will not build new coal-fired power plants abroad," Xi said. He did not give details on how this would be implemented. However, coal-fired power plants will continue to be built in China itself.
Nevertheless, GES remains convinced that there must be a global solution with the coal-fired power plants, because it is hardly to be expected that the existing capacities will be shut down in foreseeable periods of time.
The USA and the EU are calling for a reduction in methane emissions. A corresponding initiative is to be presented at the World Climate Conference in Glasgow at the end of October. Supporters of the initiative pledge to jointly reduce global methane emissions by at least one third by 2030. Methane is a highly potent greenhouse gas that escapes into the atmosphere mainly during the production and distribution of natural gas. In addition, there are significant emissions from agriculture. Global Energy Solutions is aware of the methane issue and focuses its work on the technological issues.